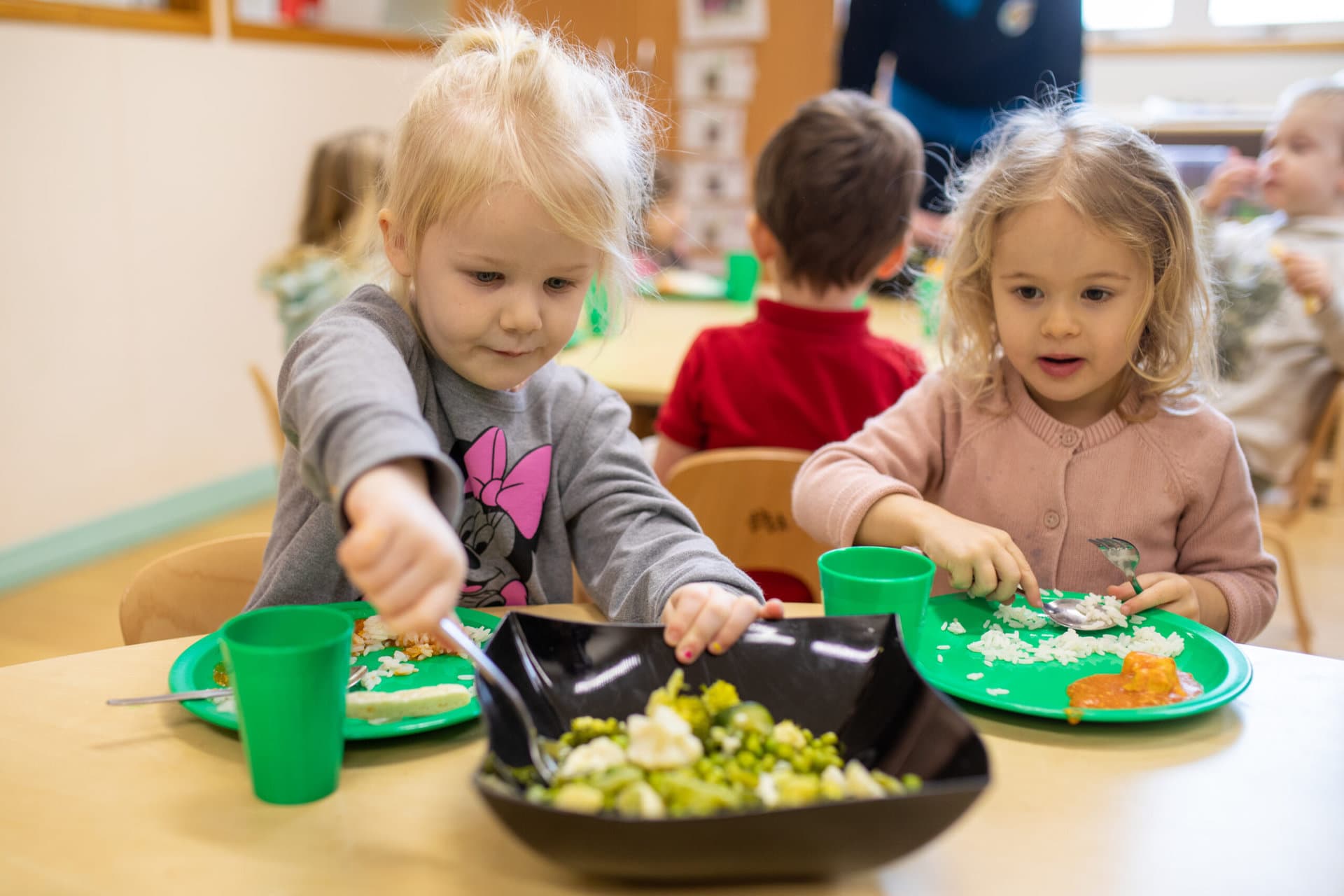 Healthy Eating Culture
We believe that providing nutritious food plays a crucial role in a child's development, as well as creating the foundations for a lifetime of good food choices.
We use Slice of Pie to prepare our food. Our seasonal menus have been developed with the vision of creating a healthy, nutritious, and balanced food offering across a three-week rotating menu of breakfast, healthy morning, and afternoon snack options as well as lunch and tea, which include a range of dietary and cultural options.
Exploring Food
We think creatively about how good food choices are embedded in who we are and how to make food feel fun, accessible and something we all explore together. Children are introduced to and encouraged to try new things through play and exploration, and we promote a grow your own initiative giving children the first-hand experience of where their food comes from.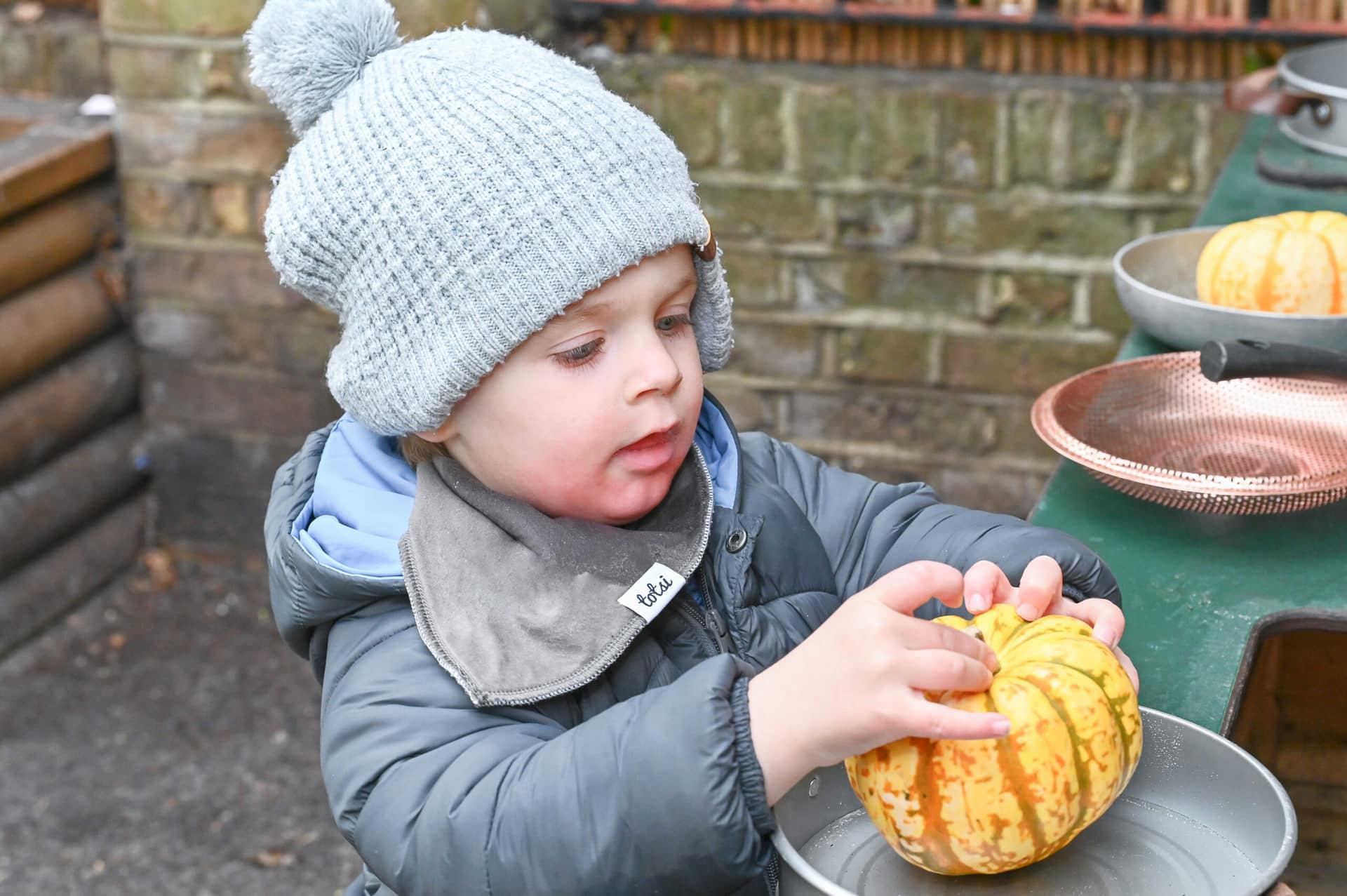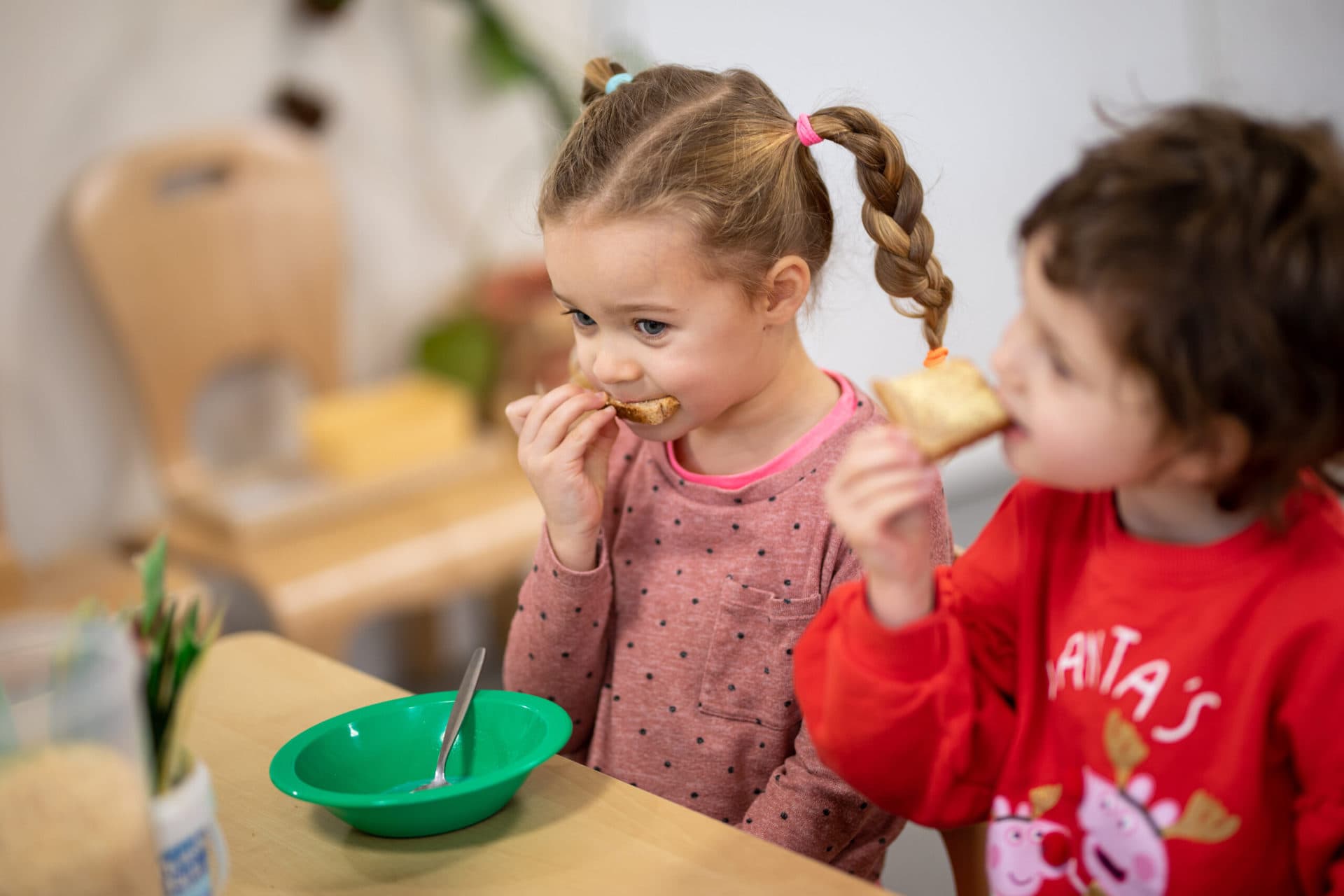 Our Food
All our food is freshly prepared and we aim to meet the full requirements of The Early Years Foundation Stage related to healthy eating.
Dietary & Allergy Requirements
Our menus are designed for inclusion, and we offer alternative options to support cultural preferences and dietary/allergy requirements.
We follow a colour coded plate system in our nurseries which visually identifies food preferences/ requirements and children very quickly identify which colour plate their food will be served on. This process enables our nursery chefs and practitioners to follow a robust, check and double check process.
In all our nurseries we operate a 'No Nuts Policy'. We endeavour to ensure that there are no nuts or nut traces in any of our food.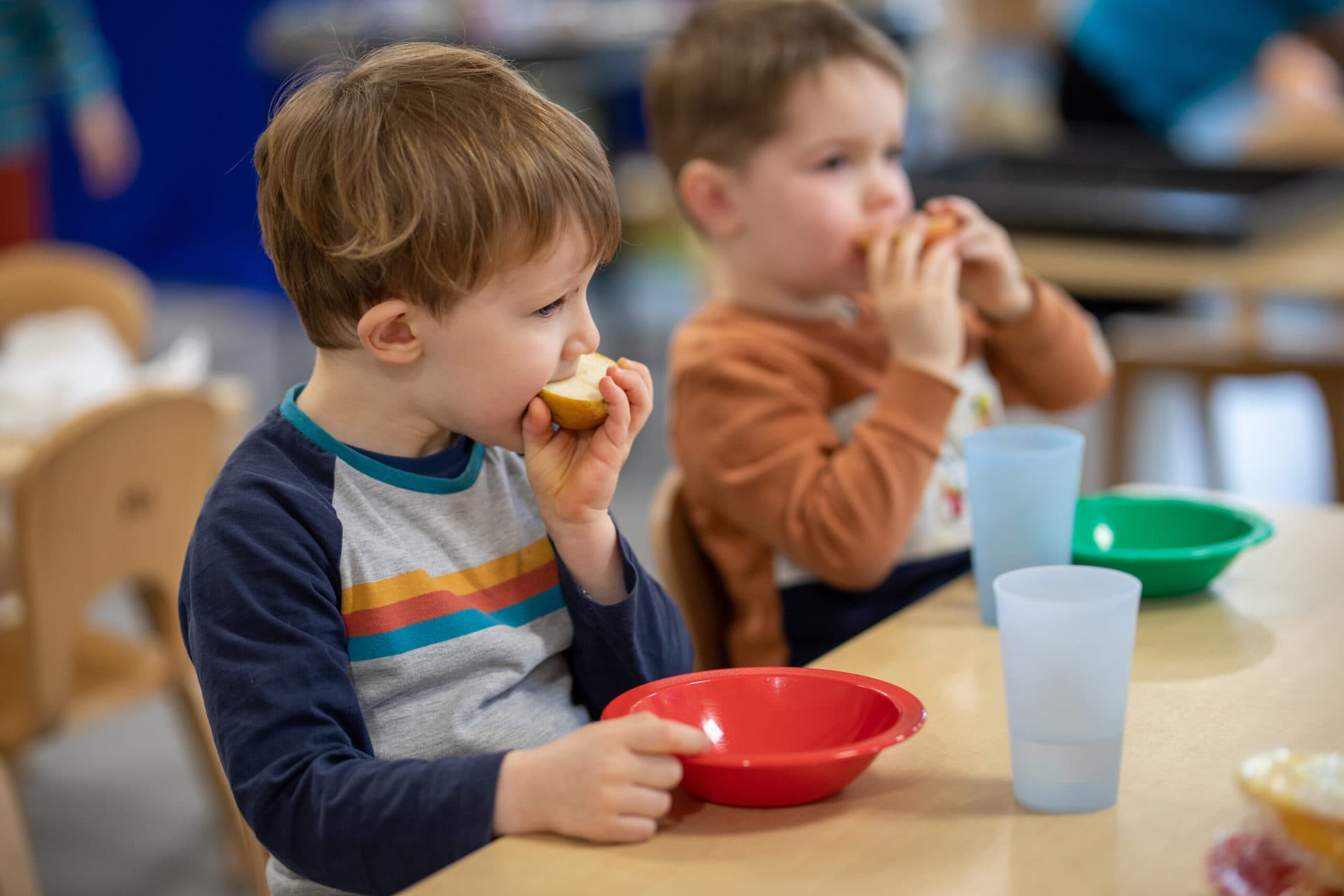 Food Safety
Our teams are use to clearly and confidently following safety and hygiene practices and we provide periodic training to ensure food safety and compliance. We are constantly reviewing our environments to ensure that we can prepare and serve food that is not only delicious, but safe.